Ascent Resources currently holds a large, contiguous, acreage position of nearly 340,000 net leasehold acres, including approximately 72,000 mineral acres, in the core of the southern Utica Shale, primarily in Belmont, Jefferson, Guernsey, Harrison and Noble counties Ohio. We also own royalty interests in approximately 6,600 mineral acres that are being developed by third-party operators and provide enhanced value without additional capital costs or operating expenses. By remaining focused on optimizing the development of our premier resource base and maintaining our peer leading cost and well performance metrics, Ascent Resources has established itself as the premier operator in the southern Utica Shale.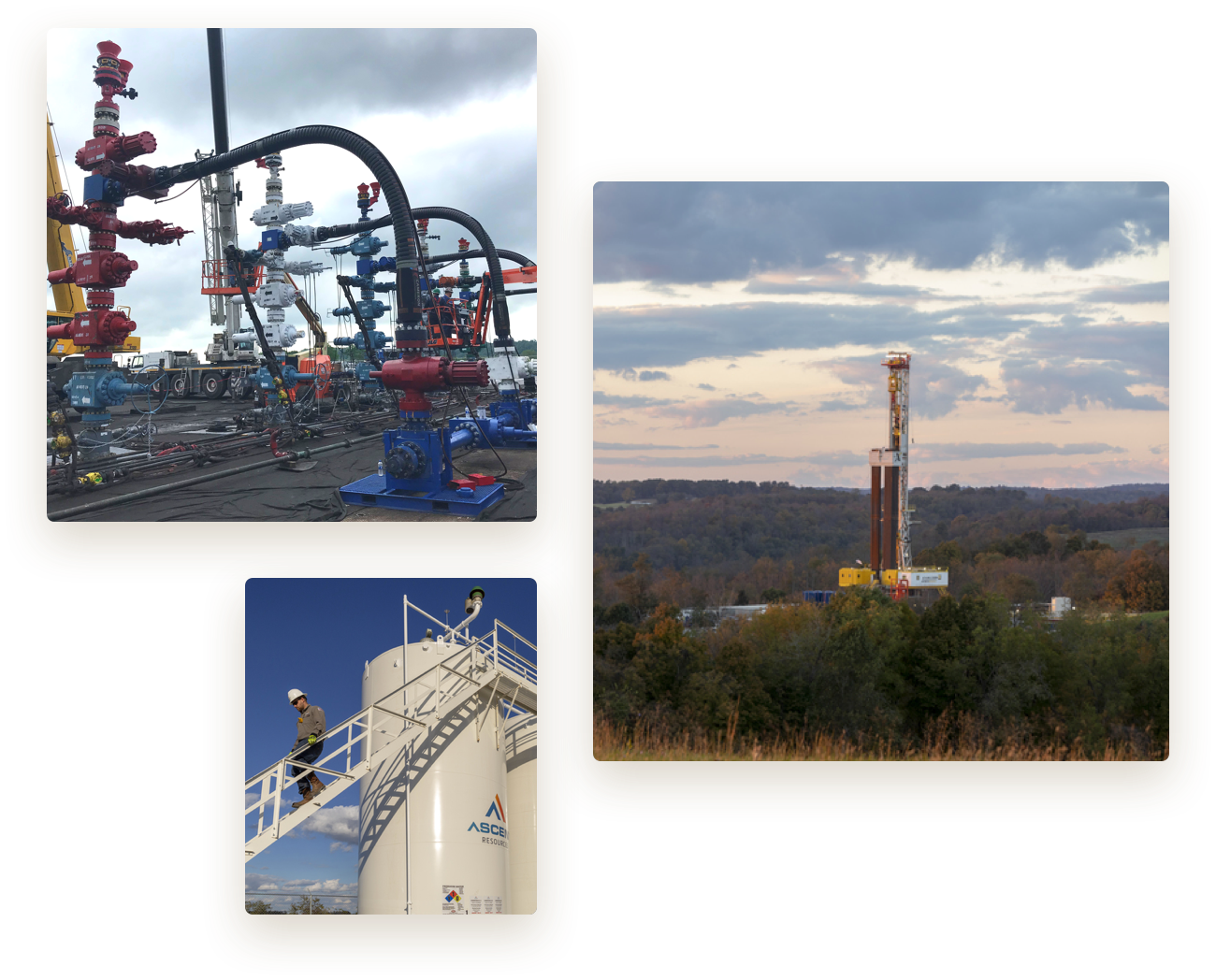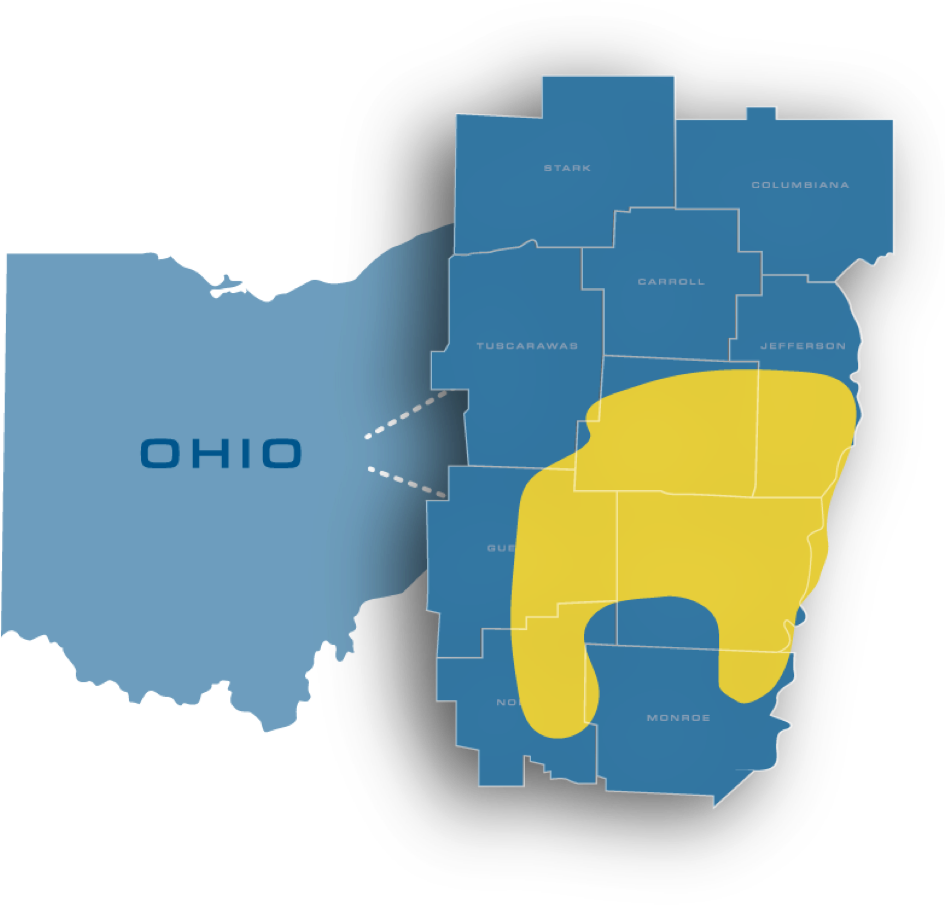 Eighth Largest Natural Gas Producer in the U.S.
Ascent Resources is the eighth largest natural gas producer in the U.S. based on daily production and the largest producer of natural gas and oil in Ohio.
Sizeable Resource Base
Proved oil, natural gas and natural gas liquids reserves of approximately 9.0 tcfe as of December 31, 2020.
Robust Drilling Inventory
Over a decade of high-quality premium drilling locations spanning multiple hydrocarbon phases, providing diversified exposure to natural gas, oil and natural gas liquids.